About Priority Door Systems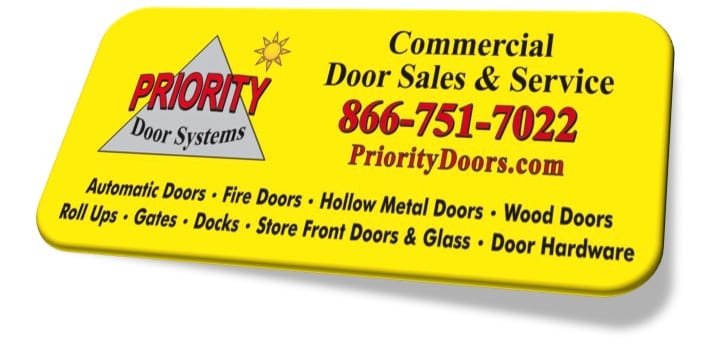 Businesses we Service
Hospitals
Defense Contractors
BioTech Companies
Software Development Companies
Property Management Companies
School Districts
Water Districts
Counties and Cities
Grocery Stores
Large Chain Warehouse Stores
Fast Food Restaurants
Chain Restaurants
Automotive Repair Shops
Retail Facilities
Malls and Shopping Centers
Casinos
Amusement Parks and Attractions
and many more
In August 2005 Jim and Lisa Brewster started Priority Door Systems out of the garage. Within a few years, Priority Door Systems grew to be one of the largest commercial door companies in San Diego and Southern Riverside counties. As business grew, we held onto our belief that every customer should be treated as if they were our only customer.
Priority Door Systems offers its customers:
exceptional customer service
quick response time
a customized database that can be tailored to you
Whether you are looking for
service on an existing door,
repair on door hardware,
a maintenance program for a gate, dock or door
or the installation of a new door, new door hardware or new gate
Priority Doors can help you not only get what you want but also be satisfied with your experience.

Let Priority Doors help you with all of your door needs and experience our philosophy
Your satisfaction is our #1 Priority!