Hollow Metal & Wood Doors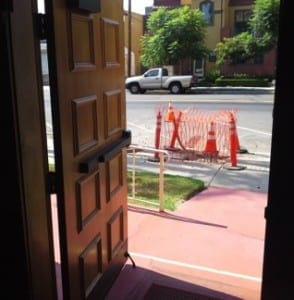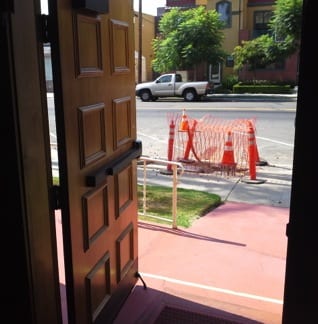 Choosing between Wood Doors and Hollow Metal Doors is often based on security concerns and weather.
Wood Doors are often used when security is not an issue or weather will not be a factor.
When you need to ensure the doors and safe and secure or your door can be negatively affected by weather, Hollow Metal Doors are a viable option.
Durability
Hollow Metal Door products are durable and rugged. They resist environmental stresses, such as heat an humidity, that adversely impact other door and frame products. Hollow metal products are easy to maintain and ensure virtually trouble-free operation for years.
Security
Hollow Metal Door and Frame products offer ideal solutions in settings that demand a high degree of security, including courthouses, detention centers and prisons. The use of bullet, fire, explosive and tamper proof hollow metal products will ensure a long-term, secure environment. These same hollow metal products can be used effectively in less demanding, but no less important, settings which require a strong measure of security, including school entrances, retail stores, warehouses and manufacturing facilities.
Hollow Metal Doors can also be fire rated.
Click to learn more about Fire Rating in Doors or
Watch the video to see the process used in factories to make a door fire rated.

Broad Range of Applications & Design Freedom
The applications in which hollow metal door and frame products are appropriate are virtually limitless. From apartment buildings, dormitories, military barracks, hotels and schools, to hospitals, industrial and office buildings, airports, convention centers, hollow metal products meet and exceed expectations. More remarkable is the degree of design freedom in hollow metal construction.